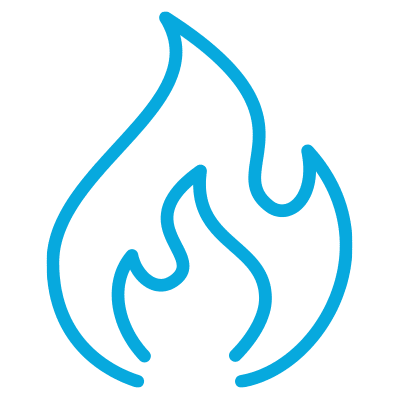 Professional Fire & Smoke Restoration in McKinney, Texas
If your McKinney property has suffered from fire and smoke damage, look no further than Texas Disaster Restoration for professional restoration services. Our skilled team is dedicated to restoring your property and helping you recover from the aftermath of a fire. With swift and reliable fire & smoke restoration services, we are committed to bringing your property back to its former glory. Trust in our 24/7 emergency response team to be there when you need us the most. Contact us now for a free quote and experience a quick response in McKinney, Texas.
When your home is struck by a devastating fire, it's hard to know where to start. TDR is here to help. Our certified and licensed team of recovery agents is trained to know what items can be recovered, and which losses can be placed in an insurance claim for financial reimbursement.
01. Property Assessment
We fully assess your property to ensure that the foundation is still sound and locate the source of the damage.
02. Damage Report
Our team provides a detailed report to you about what we found and what items may be recoverable.
03. Property Restoration
We remove toxic debris from your home and make any structural repairs that are needed for safety.
Contact Us Today
At Texas Disaster Restoration, we provide comprehensive fire and smoke damage restoration services in McKinney, Texas. When disaster strikes, our experienced team is dedicated to responding swiftly and efficiently to minimize the damage to your property. Don't wait until water damage makes that caused by the fire worse. Contact Texas Disaster Restoration now for a free quote and quick response.
Why Choose TDR?
No matter which of our services you need, you can count on a prompt response, as we understand there's no time to spare when it comes to these types of issues. Typically, we arrive at the work site in under an hour.
We can also directly bill your homeowners' insurance company, making things easier on you and helping you secure the benefits you're entitled to under your policy.
"*" indicates required fields
Our Industry Accreditations