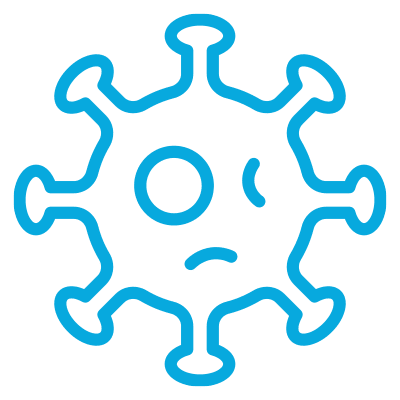 Safe Asbestos & Mold Removal in Irving, Texas
At Texas Disaster Restoration, we specialize in asbestos and mold removal services in Irving, Texas. Asbestos and mold can pose serious health risks, so it's crucial to rely on professionals for safe and effective removal. Our experienced team will ensure the thorough removal of asbestos and mold from your property, protecting your health and well-being. Contact us now for a free quote and to discuss your removal needs in Irving, Texas.
Asbestos and mold are two things that must be handled properly, or you risk exacerbating the situation. The pros at Texas Disaster Restoration know just how to rid your property of both.
Assessment
We will go over every bit of your property with a fine-toothed comb to look for signs of asbestos or mold.
Damage Documentation
We'll make sure any and all asbestos and mold, as well as any damage they have caused, are clearly recorded for insurance purposes.
Restoration
We'll make sure to discover and remediate the source of any mold or asbestos, so the problem doesn't just crop up again.
Contact Us Today
Creating a healthier space for you and your family is our top priority. Texas Disaster Restoration specializes in asbestos and mold removal services in Irving, Texas, to protect you from potential health hazards. Our experienced team takes every precaution to ensure a safe removal process, giving you peace of mind. Don't wait for the situation to worsen – contact us now for a free quote and to schedule the removal process in Irving, Texas.
Why Choose TDR?
No matter which of our services you need, you can count on a prompt response, as we understand there's no time to spare when it comes to these types of issues. Typically, we arrive at the work site in under an hour.
We can also directly bill your homeowners' insurance company, making things easier on you and helping you secure the benefits you're entitled to under your policy.
"*" indicates required fields