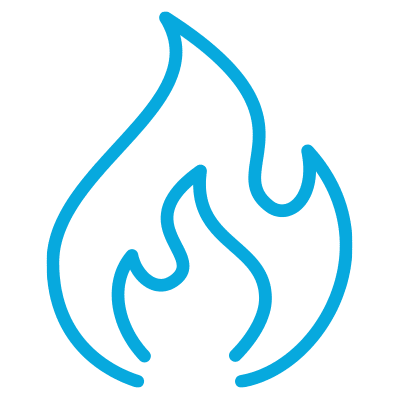 Professional Fire & Smoke Restoration in Dallas, Texas
When fire and smoke damage your Dallas property, trust Texas Disaster Restoration to handle the restoration process with expertise and care. With swift and reliable fire & smoke restoration services, we are dedicated to restoring your property and helping you recover from the devastating effects of fire. Our 24/7 emergency response team is always ready to assist you in your time of need. Contact us now for a free quote and quick response in Dallas, Texas.
When your home is struck by a devastating fire, it's hard to know where to start. TDR is here to help. Our certified and licensed team of recovery agents is trained to know what items can be recovered, and which losses can be placed in an insurance claim for financial reimbursement.
01. Property Assessment
We fully assess your property to ensure that the foundation is still sound and locate the source of the damage.
02. Damage Report
Our team provides a detailed report to you about what we found and what items may be recoverable.
03. Property Restoration
We remove toxic debris from your home and make any structural repairs that are needed for safety.
Contact Us Today
In the aftermath of a fire, your property in Dallas, Texas, may require expert restoration services to undo the damage. At Texas Disaster Restoration, we specialize in fire and smoke damage restoration, offering reliable and efficient solutions. Our certified professionals have the knowledge and skills to handle the most challenging restoration projects. With our quick response time and cutting-edge equipment, we can minimize the damage and get your property back on track. Contact us today for a free quote and let us bring hope and restoration to your home in Dallas, Texas.
Why Choose TDR?
No matter which of our services you need, you can count on a prompt response, as we understand there's no time to spare when it comes to these types of issues. Typically, we arrive at the work site in under an hour.
We can also directly bill your homeowners' insurance company, making things easier on you and helping you secure the benefits you're entitled to under your policy.
"*" indicates required fields
Our Industry Accreditations